Airport Buenos Aires, Argentina
The Buenos Aires airport connects Argentina to the rest of the world. There are two main airports in Buenos Aires: Ezeiza Ministro Pistarini International Airport and Aeroparque Jorge Newbery Airport. Looking for cheap flight to Buenos Aires airport? Click here
Ezeiza Ministro Pistarini International Airport (EZE)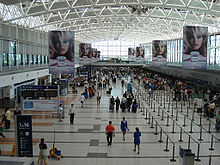 This is the largest and most important Buenos Aires airport. This airport is located at a distance of 21 miles / 34 kilometers southwest of the city of Buenos Aires. This Buenos Aires airport is used for traveling to Europe, North America and other continents.
Airport Code: IATA: EZE – ICAO: SAEZ
Arriving to Ezeiza airport in Buenos Aires

Transportation from Ezeiza Airport Buenos Aires
Ezeiza Buenos Aires Airport Map
Search cheap flight to Buenos Aires
Aeroparque Jorge Newbery Airport (AEP)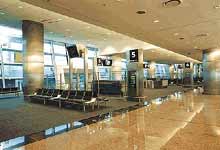 This is the main airport in Buenos Aires for domestic flights and some international flights to neighbor countries. This airport is very convenient as it is located only 15 minutes away from downtown Buenos Aires, on Costanera Avenue (North Riverside).
Airport Code: IATA: AEP – ICAO: SABE
Transportation from Jorge Newbery Airport Buenos Aires